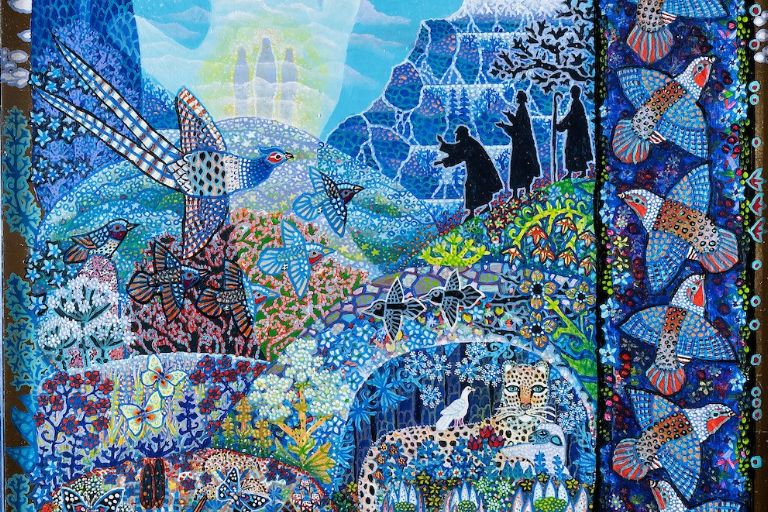 Esben Hanefelt Kristensen - And there be light!
19-6-2022 - 4-12-2022
In this exhibition The Museum of Religious Art invites the audience into a colourful and fantastic universe.
The beloved danish artist Esben Hanefelt Kristensen (b. 1952) is known for his peculiar imagery, with abundant animals, flowers and colors. This year the artist turns 70, and in this solo exhibition we explore selected works of art from the last 30 years. We focus on the religious works of art, but have also made room for the beautiful illustrations of H.C. Andersen's Nightingale and the new illustrations for the book Tolkien and the mythical Jutland. The exhibition will also reveal new works of art which have never been exhibited before.