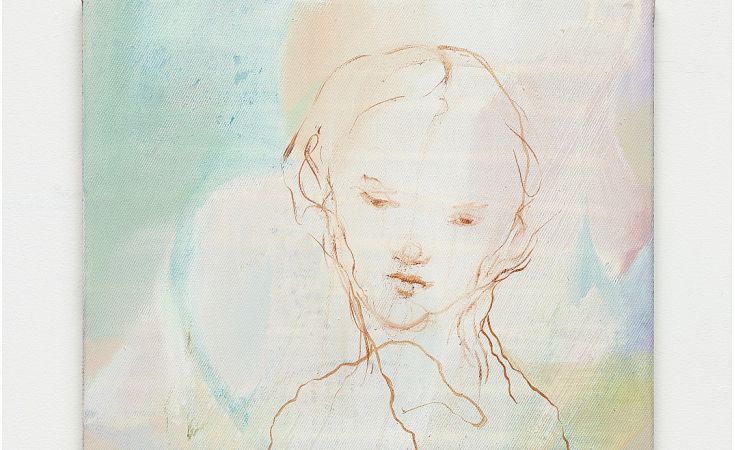 Cathrine Raben Davidsen - HYBRID
22-1-2023 - 28-5-2023
In this solo exhibition we take a closer look at the award-winning Danish artist Catherine Raben Davidsen. Throughout her work she has concerned herself intensively with existential subjects.
"I see… my works of art as hybrids because they blend different historical references, sources and thoughts. My works of art are grounded in the time we are living in, but at the same time they reach way back."
The exhibitions title Hybrid origins from Latin and means a crossing or a mixture. Over all you can say that Raben Davidsen's works of art are hybrids between the past and the present, the visual and the textual, humanity and nature/the animals, figuration and abstraction, light and darkness, control and chaos, presence and absence and not least life and death. Raben Davidsen compiles these opposites so they appear as harmonic, yet fragmented, wholes or with another word as hybrids.
Throughout her work the artist has concerned herself intensively with existential subjects and her works of art fits elegantly with the museums mission to create an open space for reflection on the big questions of life through the visual arts. She has created a number of new works of art for this exhibition. They can be experienced alongside older works of art as well as notebooks, sketches, photographs and models from the artist's own archive.
Raben Davidsens works of art
At first sight you can easily be overwhelmed by Raben Davidsen's mastering of traditional artistic technics. Beautiful faces of women, frequently detached from their bodies, appears through her fine contour-drawings. It resembles that of renaissance artists as for example Hans Holbein the Younger's (1497-1543) portraits of women at Henry VIII's court in the 1500s. Despite the apparently light line and easily accessible aesthetics they contain a multitude of meanings, which are founded in the artists studies of theology, art, literature, mythology, philosophy and own memories.
The works of art are sated by visual and philosophical references which points back in time, but due to the compilation and processing of the artist they also appear modern and almost timeless. It is the timelessness and the existentiality which makes this works of art so relevant in a world where we increasingly question our relation to nature and religion for example. It almost seems as if the artist has an errand and a message to her contemporaries which points ahead, despite the fact that she stands on the shoulders of the giants of the past.
Antic sources of inspiration
In the big landscape paintings titled As above, so below we see an example of the compilation of antic thoughts and contemporary problems. The title is assumably a quote from the Greek mythological figure Hermes Trismegistus. According to Raben Davidsen it is all about reaching behind both the physical and the spiritual acknowledgement of the origin of all, until you reach the one truth that lies behind all.
Another textual source of inspiration is the roman poet Ovid's (43 bc – 17 ac) Metamorphoses or Transformations. Ovid's myths have also inspired some of the artists new works of art for this exhibition, picturing the Greek nymph Daphne, who according to the myth was transformed into a tree. The artist has been occupied with transformations since she at the age of thirteen suddenly lost her father and started to reflect on the biggest transformation of them alle – the one from life to death.
About the artist
Cathrine Raben Davidsen (b. 1972) has graduated from the Royal Danish Academy of Fine Arts and has also studied art in both Italy and Holland. She is a member of the Order of Dannebrog and has received many fine art awards, the latest being Beckett-Prisen in 2022.
Thanks
It has been a pleasure working with Cathrine Raben Davidsen on this exhibition, and we would like to thank her not only for her cooperation but also for her great effort preparing the exhibition, the curating and the catalogue.
We are very grateful for the support from Statens Kunstfond. Trough production and fee support they have enabled so many new works of art to be a part of this exhibition. We are also grateful for the support from Beckett-Fonden, Augustinus Fonden and Konsul George Jorck og Hustru Emma Jorck's Fond, which have been fundamental for the realization of this project.